The Institute has selected partners that it feels offer high quality products, services and training to our Accountants, Bookkeepers and Business Coach members

MAUS Business Systems Software & Training
MAUS Business Systems is a leading software publisher & training provider
The Exit Planning Institute (USA)
The Exit Planning Institute is one of the premier bodies around the world. They offer a 4 day CEPA training course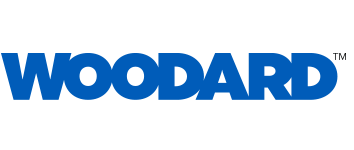 Woodard Institute (USA)
The Institute has partnered with the Woodard Institute to service the bookkepers and accountants in the USA with the certification courses and chapter meetings.

Australian Institute of business Brokers
The Australian Institute of Business Brokers is the leading body providing advice and training to Business Brokers
Institute Approved or Accredited Training Courses
Accredited Training Courses
Certified Business Advisor (CBA) Course:
This is a 6 week online course, plus a one day face to face program. It includes access to software and tools to implement in the practice. It helps Business Advisors understand their role as an Advisor, how to get started, engage and build a successful practice. It includes a credential and use of the Accredited Advisor logo.
It also includes software, tools and resources. It includes a face to face workshop or live webinars depending on the geographic region.
See More
Recommended Licensee Program
Become a Consultant – Licensee Program:
MAUS Business Systems offers their partner program that includes 6 days face to face training, monthly mentoring, marketing and software.
MAUS ValueMax Certified Advisor Course:
This course is designed to support the ValueMax methodology and ValueMax exit planning software that is developed by MAUS Business Systems. www.maus.com.au. The course can be purchased as a stand alone or combined with a package of software.
Local Chapter Meetings
Local Chapter Education
See our Events page for a full list of activities and events
See More
Australian Meetings
EPI & the Institute of Advisors share local chapter events and education
Institute Recommended Software
Learn more about the Institute