The Business Advisory certification course is an online, self-paced course designed for anyone who is looking to offer advice to small to medium sized businesses. Along with resources, worksheets and lessons, the course also has over 40 hours of video content from industry leading advisors and consultants.
These advisors are able to offer their advice and previous experience to help educate and encourage anyone who is looking to offer advice to business owners and managers. See some sample content below:
Phil Roberts – The importance of presentation
Sue Wilde – Empathy & Listening
Joe Woodard – Why have a strategic plan?
Dale Coutts – How to generate new leads
Rebecca Deane – Growth is the key to happiness
Peter Christman – Good advisor vs poor advisors
Fred Fardeau – Client review meetings
David Blair – Long term value generation
Jamie Blackman – How to build a successful practice
Steve Beatty – Using a board of advisors to gain credibility
Darrell Weekes – Tips on how to build your practice
Your Institute certification journey starts here!
Join one of the world's largest communities of professionally certified business advisors and receive instant access to exclusive content and updates delivered straight to your inbox
You will receive:
Free brochure that explains the certification course curriculum and information
Access to videos of some of the most successful business advisors in the world and their tips on how you can grow your practice
Access to a 144-page, 21 step color workbook on Business & Personal resilience
Free Business Owner Workbook – instant access: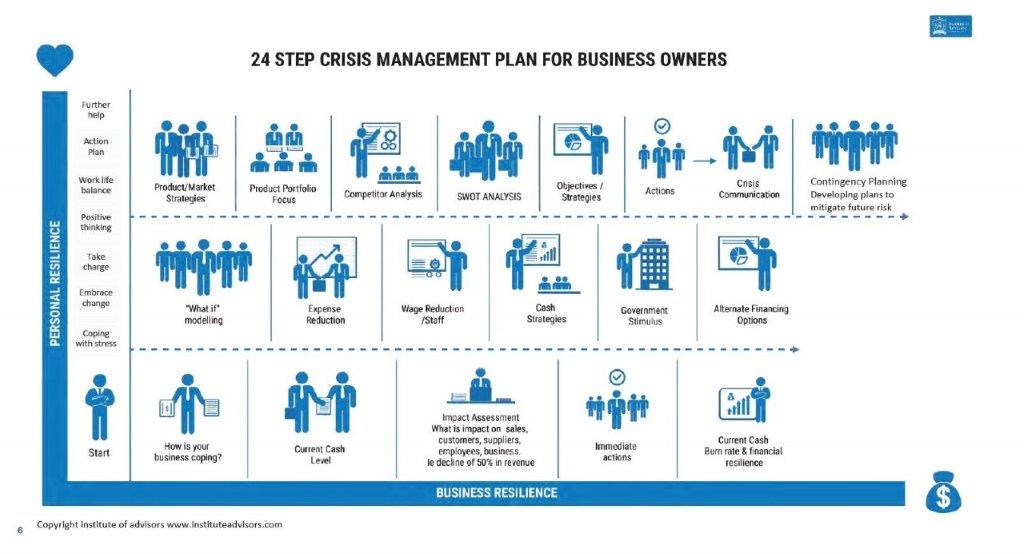 Free Information Kit!
Plus Course Curriculum
Plus Free Business Owner Workbook
Plus Videos on How to Build Your Practice