Help calculate your client's cash burn with this Cash Burn Calculator
During these uncertain times, it's important for businesses to understand and forecast how much cash they will need to survive during a crisis. This gives them a great starting point to create and implement strategies to improve their position.
In a normal operating environment, the cash burn rate over a 3 month period is calculated at:
Monthly Burn Rate = (Cash Balance @ Beginning of period – Cash Balance @ End of Period) / # of months in period
Free Cash Burn Calculator
Thanks to Institute sponsors MAUS Business Systems, fill in the fields below to determine your monthly cash burn and survival rate! The scroll bars towards the bottom allow you to adjust revenue and expenses.
However in a disaster situation where businesses', or even entire industries', demands suddenly change, then the old rate is no longer valid.
As advisors, we need to make assumptions based on the best and worst case scenarios. It is recommended that you calculate your client's new estimated cash burn by taking into account expected revenue and expenses until factors get back to normal. If your client's cash burn rate is high, then you will need to help the client look into strategies to improve this
To learn more about crisis management and new strategies of helping your clients through this difficult time. Fill in your name and email below and we will email you a 144 page Business Resilience Workbook which goes through a 24 step progam to help navigate business and personal strategies to cope with this crisis.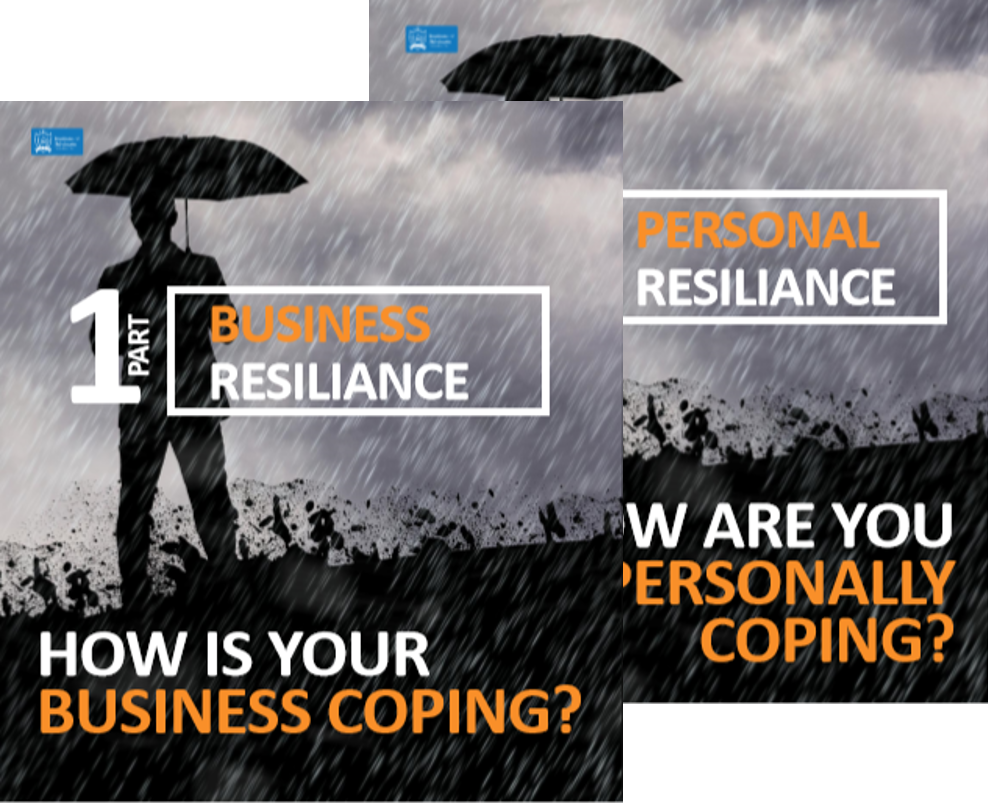 Receive your free 138 page 'Business Resiliance' program for your clients