BUILD A HIGHLY SUCCESSFUL CONSULTING & ADVISORY PRACTICE
DIPLOMA OF BUSINESS ADVISORY
This is a self paced online course.
Includes the CPBA and Exit Planning course
Designed for anyone wanting to build a successful business advisory practice.
Course commitment estimated 6-12 months
Includes practical tools and resources to build your practice.
Extremely practical course. Great for ex business managers, divisional managers, ex business owners, accountants and bookkeepers.
The 10889NAT Diploma of Business Advisory is Nationally Recognised Training by the Australian government
KEY MODULE LEARNING OBJECTIVES
MODULES
THE ROLE OF AN
ADVISOR

BUSINESS ADVISOR – PRACTICE READINESS & BUSINESS MODELS
CLIENT DISCOVERY
PROCESS
STRATEGIC &-
BUSINESS PLANNING
CLIENT REVIEW
MEETINGS
MARKETING & COMMERCIALISING YOUR PRACTICE
COURSE TOPICS
What makes a good advisor?
Characteristics of a good business advisor
Comparison to medical profession/GP
Client Business Lifecycle affects your role
Questions a sports coach asks
Asking Personal Questions – Peter Christman Interview
Mentoring
What do Business Owners Need?
Responsibilities & consequences
Ethics & framework
Business Advisory Roadmap
Simple Model Example
How to improve your advisory effectiveness?
Client Monthly Business Review Meeting
The 4 Step Strategy Execution Model
Collaboration based advisory
Q&A Session – Practice Readiness
Making the Leap
Peter Christman Tips
Tips for model effectiveness
Your Strategy
Your Positioning
Return on Investment
Your Business Model
How to Conduct a Client Discovery Meeting
Tip 1 – Selling Yourself, Not a Product
Tip 2 – Asking Open Questions
Tip 3 – Establishing Hot Buttons
Tip 4 – Focusing on Value Proposition
Tip 5 – Key Phrases
How to use the Client Discovery Software
Streetsmart Tips – Conducting the
Assessment
Business Plans are like Rocket Ships
Quick & Nasty Business Plan
Business Planning Process
One Page Strategy
Competitor Analysis
Customer Needs
Analysing Sales Performance and Segments
SWOT Analysis
Strategic Direction
People Alignment and Culture
Biggest Impact Goals
Accountability is the Key to Success
Sample Business Plan
Assessment Task
Sample Strategic Plan Client Template
Developing Strategic & Operational Metrics
Client Accountability
Balanced Scorecard
Financial & non-financial
Introduction
Case Study – John Smith
What did you learn from the Case Study?
Understanding KPI & Strategy Map
Turning the Scorecard into a Monthly Review Meeting
Entire Lesson Plan
The 7 elements of success
Commercialization strategies
Review of each module
Self-assessment
Engagement types
Sample Billing Strategies
Sample marketing strategy
Sample marketing checklists
Sample Marketing Strategies
Sample Marketing & Building Blocks – Peter Christman
Your activity
Your personal blocks
LEARNING OBJECTIVES
By the end of this module, students will have an understanding of
What makes a good advisor
What skills to work on to be effective
What are the prime requirements of clients
By the end of this module, students will have an understanding of
What an advisory roadmap looks like and
advisory options
How to structure your practice for success
How to build a process that provides
maximum value
How to create recurring revenue and get
your messaging right
By the end of this module, students will have
an understanding of
How to use a discovery meeting to win new clients
How to move away from a financial metric
focus and broaden the conversation.
What are the most important skills for
maximum effectiveness
Why emphasizing the "value proposition" is
so important
How to use the MAUS technology to create
professional presentations
By the end of this module, students will have
an understanding of
What a business plan and strategy is
How to create a plan for a client
How to ensure the client stays accountable
to the plan
By the end of this module, students will have
an understanding of
Why strategic metrics are so important
How to create a scorecard from strategic
metrics
How to conduct a monthly review meeting
and in the process establish a platform of
success for you and your client
By the end of this module, students will have
an understanding of
How to market their practice
What makes the difference between successful and failure
How to create marketing collateral that explains their services
Learn the skills of how to Become a successful Business Advisor
Learn from expert advisors from around the world. The Institute of Advisors was founded by experienced Business Advisors who wanted to create a practical curriculum to increase the standards of Business Advisory around the world. The academic panel includes recognised thought leaders from around the world.
The Institute of Advisors is a Australian government registered training organization (RTO 91675). The Institute delivers nationally recognised qualifications, that are flexible, self paced to fit to your busy schedule
The Institute has chapters in 10 countries around the world. Head Office is in Sydney Australia
Key benefits

NATIONALLY RECOGNISED
The course meets the requirements of the Australian
Qualifications Framework.
INTERNATIONALLY RECOGNISED CREDENTIAL
On successfully completing this module you will also
become a Certified Professional Business Advisor
and be able to use the certified logo

GOVERNMENT FUNDED
If you live in Australia, you may be eligible for
government funding. Get in touch with our course
consultant to check your eligibility and ask for the
Australian government funding guide.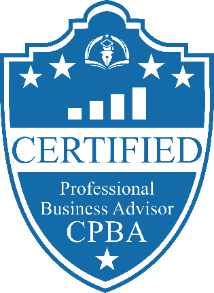 Receive the CPBA credential on successful graduation
WHAT DOES THE COURSE COVER
NAT10889001 – Establish the role of a business advisor
NAT10889002 – Design a business advisory practice and engagement mode
NAT10889003 – Establish effective advisory boards and client review meetings
NAT10889004 – Implement business and personal resilience strategies to help clients overcome a crisis
NAT10889005 – Provide business advisory services using business technology solutions
NAT10889006 – Facilitate business owner exit and succession planning
BSBTWK401 – Build and maintain business relationships
BSBSTR602 – Develop organisational strategies
BSBOPS502 – Manage business operational plans
BSBTWK502 – Manage team effectiveness
BSBPEF502 – Develop and use emotional intelligence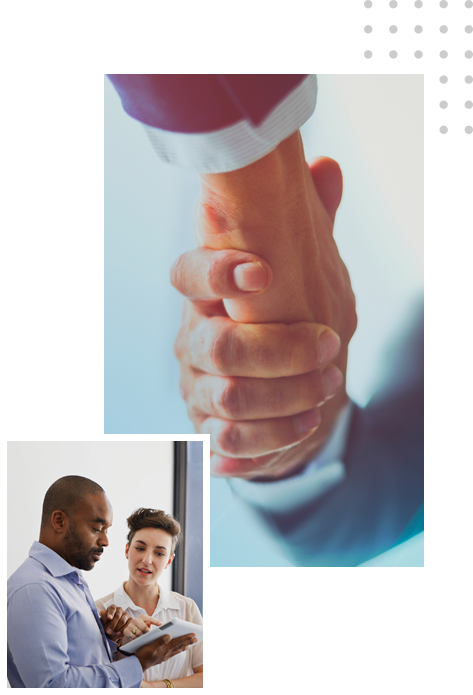 PREREQUISITES
There are no pre requisites to entering the Diploma of Business Advisory, but the following entry requirements do apply:
Entrants to the Diploma of Business Advisory must:
Be over 18 years of age
Have at least 3 years' combined experience at a senior management position or as a business owner/manager, OR
Have been, in the last 3 years, a certified accountant, financial planner, business broker, financial planner, lawyer or otherwise qualified professional
Have access to two actual business advisory clients in a workplace environment where the business owner can sign off on the student's performance
ASSESSMENT REQUIREMENTS
Complete readings and case studies on the topic of Business Advisory, coaching and consulting.
Complete and mark as read all videos and resources, modules and topics.
Complete the theory and practical assessments.
The practical assessments involve working with a client to help develop and implement a strategy.
The theoretical assessments test your knowledge skills.
THE 10889NAT DIPLOMA OF BUSINESS ADVISORY IS NATIONALLY RECOGNISED TRAINING BY THE AUSTRALIAN GOVERNMENT?
Nationally Recognised Training is a formal process to ensure training meets the standard required by industry. You can recognise a program's participation in the process wherever you see this logo displayed.
Those that receive Nationally Recognised Training can be confident that their qualifications are of the highest quality and will be recognised by industry and other registered training organisations in every state of Australia
Benefits of Nationally Recognised Training for Business
The benefits of utilising Nationally Recognised Training for business include:
Providing a structured, formalised
approach to training recognised by
the industry
Creating industry-endorsed
competency standards
On-the-job training integration
Providing a competitive edge
Up-skilling existing employees
to keep up with new trends and
technologies

Good advisors are able to build great
relationships with clients
Good advisors care about their clients and help them not to feel alone and helpless

They think strategically and look at the big picture and are great problem solvers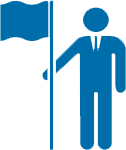 They look holistically at the personal as well as the business perspective.

They help improve longer term efficiency and processes.

They help the business to stop firefighting and re-inventing the wheel.
WHY BECOME CERTIFIED WITH THE INSTITUTE OF ADVISORS?
Develop a stronger more successful advisory practice with a respected international credential.
Stand out from other advisors and display a brand of trust and quality.
Implement a process in your practice that has been developed over 30 years in conjunction with leading advisors from around the world.
Ensure your advisory services are professionally driven and lead to positive client outcomes.
Become a part of both a global and
hyperlocal network of leading advisors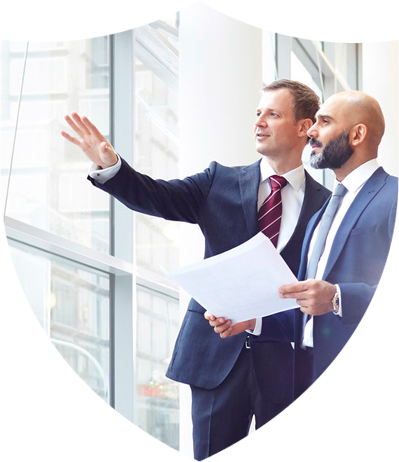 WHO IS THIS COURSE FOR?
Anyone wishing to build a consultancy or advisory practice targeting small to medium sized businesses
Accountants / Bookkeepers
Financial & Wealth Planners
Business Advisors
Consultants and Business Coaches
Ex Business Managers
Ex Business Owners
Professional Advisors – such as M&A
Business Brokers and Lawyers
HOW DOES THE COURSE BENEFIT NEW START BUSINESS ADVISORS?
"I knew I wanted to start an advisory practice but didn't know where to start and thought I lacked the credibility. The Certified logo gives me credibility & joining the local chapters makes me feel like I am not alone anymore."

Credibility & Marketing
Independents such as ex business managers and owners make great business advisors. However, independents often feel alone when stepping away from a field they have been in for an extensive amount of time and starting a new career. They don't feel confident and lack credibility that then impacts on their marketing. Our Advisory Certification program was designed from the ground up by successful advisors from across the globe. The accreditation will give anyone that is starting a new practice instant credibility and a step by step process to market your practice.

Community & Partnerships
Stepping into the world of advisory can be lonely. Our community of advisors allow you to mix with other advisors, network with them, receive and give referral work and continuously self develop. The Institute of Advisors has certified advisors across the globe with online and face-to-face events running frequently to further exp[and your knowledge and network.

Don't Want to Reinvent the Wheel
Independents often lack a detailed plan when they step into the advisory space, they want to implement a system but don't want to re-invent the wheel. Our Advisory certification program gives you a step-by-step guide to establishing and implementing your advisory services and developing a business model that you can scale, leverage and grow.
WHY CHOOSE THE INSTITUTE OF ADVISORS
The Institute of Advisors was established in 2009 and is the leading global body representing business advisors and consultants around the world. We run certification courses in over 10 countries around the world and are leading the way in setting a worldwide set of standards.
ENROL TODAY!
Commence your NAT 10889 Diploma of Business Advisory with the Institute of Advisors today to take the next step forward in your career.
251/117 Old Pittwater Rd, Brookvale NSW 2095.
02 8329 7911
www.instituteadvisors.com