THE SIMPLEST & EASIEST WAY TO OFFER
BUSINESS ADVISORY SERVICES
"The course expanded my knowledge and expertise of how to establish a successful advisory practice. It certainly added a lot of value. What I loved the most was how practical the course was and the samples. Great course, highly recommended"
Linda Hamilton, CPA, CGMA
Business Advisor Certification Course
Course Outline:
The Certified Professional Business Advisor Course (CPBA) is an extremely practical course. You will hear advice, tips and tactics from some of the most successful Business Advisors from around the world. Unlike other online consulting courses you will be provided with and shown how to use 'best practice' methodology, strategic templates, market-leading advisory tools and advisory software to enhance the delivery of advisory services to help you build a successful practice.
You will learn how to engage clients, how to price your services and charge on value. You will be provided with sample marketing resources, brochures and consulting software so you can walk away from the course with a ready to go plan.
This course has been based on over 25 years of industry experience and includes a proven step-by-step methodology which anyone can follow!
What advisors say about the course & what's included
What they said
Institute of Advisor Graduates
Peter Christman, Co-founder of the Exit Planning Institute
Who is the CPBA for?
Dale Coutts, Founder & Director of FKM Global
Thoughts on the Institute of Advisors
Three easy steps to become certified

Join The Leading Business Advisory Body
Get Instant Access to the Online Course
Become Certified
Key Certification Outcomes
Education
Learn from a self-paced online program (approx. 40 hours of content).
Practical assessments designed to build your confidence and competence conducting client engagement meetings.
Access to our regularly updated Resource Centre to further develop your business consultant training.
Practical Tools & Resources
Forms, questionnaires and templates to use in your practice
Access to the Institute of Advisors Resource Centre
Recommended you use our partners MAUS Client Needs Analysis Software throughout duration of course
Recommended you use our partners MAUS MasterPlan Lean Software throughout duration of course
Discounts on other partner software for ongoing use
Logo, Certification & Credibility
12 month membership to the Institute of Advisors
Use of the CPBA Business Advisor Certified logo whilst membership is active
Certificate of completion
Listing on Institute Member Directory
Access to the local chapter meetings and webinars, option to nominate in chapter leadership roles and explore host certification workshops through a train the trainer program.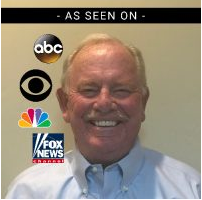 Peter Christman
The Christman Group
"Real world, practical insights and techniques, allows consultants to be productive almost immediately. A must for anyone entering the advisory profession or those in it that are not achieving their goals and objectives"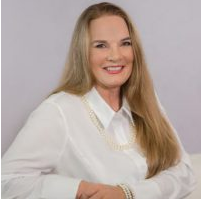 Lori Parkins
Parkins Financial
"What I most liked about the course was that it pointed me in the direction that I really needed to focus on. Immediately after the course I had an opportunity with a client to build a 90 day plan on how to change her approach to marketing for new clients and other customers"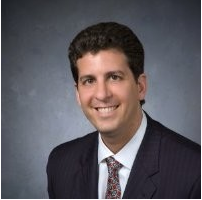 Dario Zanichelli
Chicagoland CPAs
"I highly recommend this course for beginners in consulting for small to medium sized businesses"
PRIVACY: Your details will never be sold, rented or otherwise released to a third party apart from the Institute of Advisors. You can unsubscribe at any time
Free Information Kit!
Plus Course Curriculum
Plus Free Business Owner Workbook
Plus Videos on How to Build Your Practice
Your Institute certification journey starts here!
Join one of the world's largest communities of professionally certified business advisors and receive instant access to exclusive content and updates delivered straight to your inbox
You will receive:
Free brochure that explains the certification course curriculum and information
Access to videos of some of the most successful business advisors in the world and their tips on how you can grow your practice
Access to a 144-page, 21 step color workbook on Business & Personal resilience
Free Business Owner Workbook – instant access: