Your Institute certification journey starts here!
Join one of the world's largest communities of professionally certified business advisors and receive instant access to exclusive content and updates delivered straight to your inbox
You will receive:
Free brochure that explains the certification course curriculum and information
Access to videos of some of the most successful business advisors in the world and their tips on how you can grow your practice
Access to a 144-page, 21 step color workbook on Business & Personal resilience
Includes immediate access to resources and tools to use with your clients!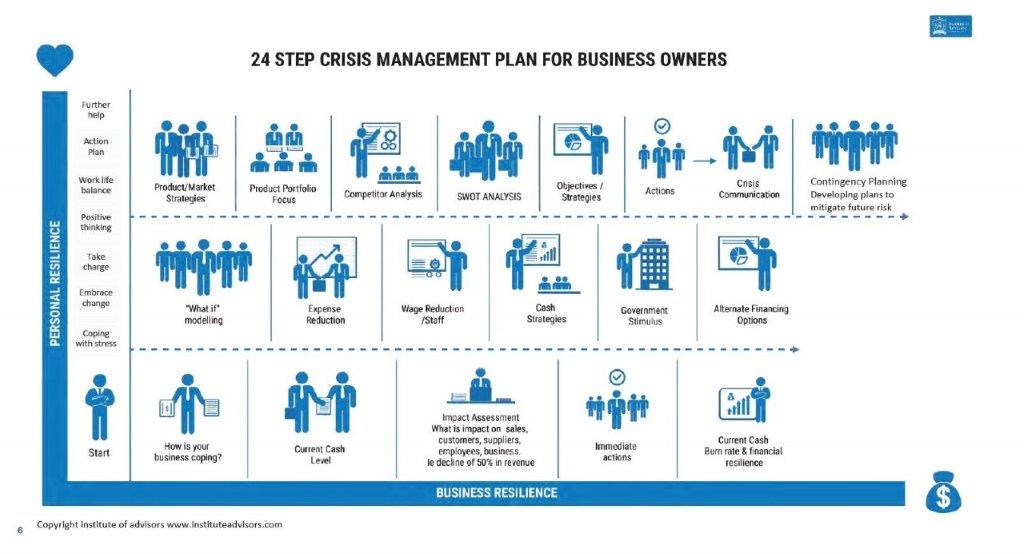 Free Business Survival Guide
With the current COVID-19 pandemic, consultants and advisors have a responsibility to help their clients, not only from a business perspective, but also at a personal level. This 144 page colour workbook goes through a 24 step program for you to work through with your clients to build personal and business resilience.
Find out why our Business Advisory Certification Course is the leading program for anyone looking to scale their advisory practice. This brochure outlines the course curriculum, including the 9 topics designed to give you all the necessary knowledge, tools and confidence to begin advising straight away!