The Institute has selected partners that it feels offer high quality products, services and training to our Accountants, Bookkeepers and Business Coach members

MAUS Software & Training
MAUS Software is a leading provider of advisory tools and advisory software.
The Exit Planning Institute (USA)
The Exit Planning Institute is one of the premier bodies around the world. They offer a 4 day CEPA training course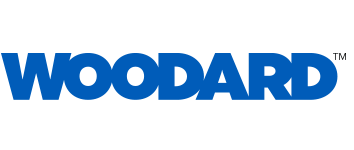 Woodard Institute (USA)
The Institute has partnered with the Woodard Institute to service the bookkepers and accountants in the USA with the certification courses and chapter meetings.
Microsoft Office 365
Office 365 is a subscription based productivity toolset that includes, word, excel, powerpoint and other apps
Institute Approved or Accredited Training Courses
Recommended Licensee Program
Become a Consultant – Licensee Program:
MAUS Business Systems offers their partner program that includes 6 days face to face training, monthly mentoring, marketing and software.
You will become a trained licensee of the leading "Your Business Success" methodology. A simple 7 step program to help your clients succeed.
The Partner program is designed to fast track your practice's success with a full suite of access to advisory tools and advisory software that have been developed over the last 30 years and implemented with over 60,000 SME's and 10,000 advisors.
MAUS ValueMax Certified Advisor Course:
ValueMax is a simple 7 step process designed to automate and systemize Exit & Succession Planning services for business advisors to run with their clients.
This course is designed to support the ValueMax methodology and ValueMax Exit Plannign Software that is developed by MAUS Business Systems. The course can be purchased as a stand alone training program or combines with a package of software
Institute Recommended Software
Learn more about the Institute
Our Vision
The Institute aims to empower professional Business Advisors around the world through certification and professional benchmarks & standards.The Institute, in conjunction with industry leading partners and other association bodies around the world, have developed a set of methodologies and processes that every Business Advisor should follow.
Our Purpose
The Institutes helps accountants, bookkeepers, wealth planners, consultants and other professionals integrate Business Advisory Services into their practice. The Institute delivers standards, processes and will recommend practical tools designed to advance the Business Advisory profession.
Institute events and local chapters bring together business brokers, accountants, bookkeepers, lawyers, financial planners, HR professionals and coaches into one organisation with the goal of educating and improving the knowledge, skills and professionalism of the advisory function as well as collaborating in groups to promote their local firms.