Who We Are
The Institute of Advisors is a body representing professional Business Advisors around the world, founded in 2009 with the aim of raising the standards in Business Advisory services.
Our Vision
The Institute aims to empower professional Business Advisors, consultants and coaches around the world through education and setting the professional benchmarks & standards across the business advisory profession. The Institute's vision, in conjunction with industry leading partners and other association bodies around the world, is to see all business advisors, business consultants and business coaches become certified and practicing a leading set of methodologies and processes so that the quality of advice they are delivering to their clients is of the highest professional and quality standard.
Our Purpose
The Institute helps accountants, bookkeepers, wealth planners, consultants and coaches integrate Business Advisory Services into their practice. The purpose of the Institute is to provide award certification to those that seek education and are aligned setting a benchmark in confidence, competency and quality in the delivery of the business advisory services.
The Institute seeks to deliver a benchmark in business advisory standard and processes through it's education and certification programs. The Institute will also recommend practical business advisory tools and business advisory software designed to advance the business advisory profession.
Through membership and local chapters, the Institute will promote events and networking functions to bring together business advisors of all professions including brokers, accountants, bookkeepers, lawyers, financial planners, HR professionals, consultants and coaches. The goal of promoting local chapter events is to further educate and prove the knowledge, skills and professionalism of the advisory function as well as collaborating in groups to promote their local firms.
Our Goals
Set the benchmark for the practice Business Advisory services
A set of worldwide benchmarked standards that can be incorporated into any advisory practice.
Empower members through education and awareness events
To provide local education and community events through chapters
Professional Certification Courses
To ensure every business advisor, business consultant and business coach achieves certification in professional Business Advisory quality standards.
Institute Partners
The Institute has selected partners that it feels offer high quality products, services and training to our Accountants, Bookkeepers and business Coach members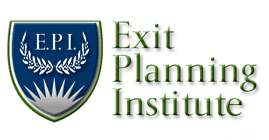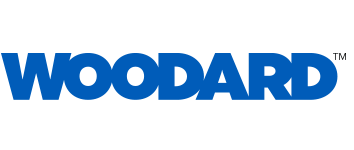 MAUS Business Systems
MAUS Business Systems is a leading software publisher & training provider.
The Exit Planning Institute (USA)
The Exit Planning Institute is one of the premier bodies around the world. They offer a 4 day CEPA training course
Woodard Institute (USA)
The Institute has partnered with the Woodard Institute to service the bookkepers and accountants in the USA with the certification courses and chapter meetings.
Australian Institute of Business brokers
The Australian Institute of Business Brokers is the leading body providing advice and training to Business Brokers
Learn more about the Institute