Greater New York Chapter

- Institute of Advisors
The Greater New York Chapter of the Institute of Advisors is committed to helping accountants, bookkeepers, wealth planners, consultants and other professionals integrate Business Advisory Services into their practice.
We at the Greater New York Chapter aim to empower professional Business Advisors around the world through certification and professional benchmarks & standards. The Institute, in conjunction with industry leading partners and other association bodies around the world, have developed a set of methodologies and processes that every Business Owners should follow
Upcoming Local Events
Upcoming Online Events
Join The Greater New York Local Chapter
The Greater New York Chapter supports the Institute's goal of collaborating with the passionate thought leaders in the space to create:
A set of worldwide benchmarked standards that can be incorporated into any advisory practice.
To recognise the excellent work in the setting of standards and accreditation by other respected bodies and to provide access to the accreditation process
To create a free membership library that fosters the growth and development of material and resources in this area
To offer a mentoring program to help professional advisors to add "Advisory" services
To Assess and recommend products that meet the quality guidelines of the Institute's board of governors
Meet Your Local Chapter Leaders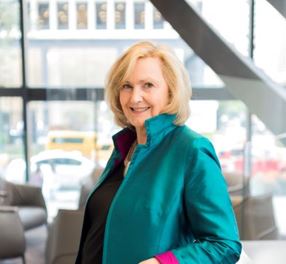 Linda A. Hamilton
Local Chapter Co-President

Linda has more than 30 years owning a CPA firm in New York City which serves domestic and international tax clients. She enjoys sharing her knowledge and mentoring women entrepreneurs and other business advisors, accountants, and bookkeepers. Linda serves on the Partnership & LLC Tax Committee of NYSCCPA & is a member of The Women Presidents Organization, Financial Women's Association, Advisory Board of Enterprising Women Magazine.
Contact Linda A. Hamilton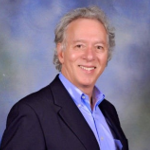 Jaimie Blackman
Local Chapter Co-President

Jaimie is CEO of BH Wealth Management, bhwealth.com/riskvideo. Through his monthly column, speaking and training engagements, Jaimie educates thousands of professionals on ways to harmonize life & business values while building a successful business. BH Wealth offers a values-based approach for managing investment risk for both business and family wealth. Jaimie is the creator of MoneyCapsules ® , a values-based discovery process for Life and Succession Planning, powered by MAUS.
Contact Jaimie Blackman
Institute events and local chapters bring together business brokers, accountants, bookkeepers, lawyers, financial planners, HR professionals and coaches into one organisation with the goal of educating and improving the knowledge, skills and professionalism of the advisory function as well as collaborating in groups to promote their local firms.
Institute Partners